Why is there a need for new training environments?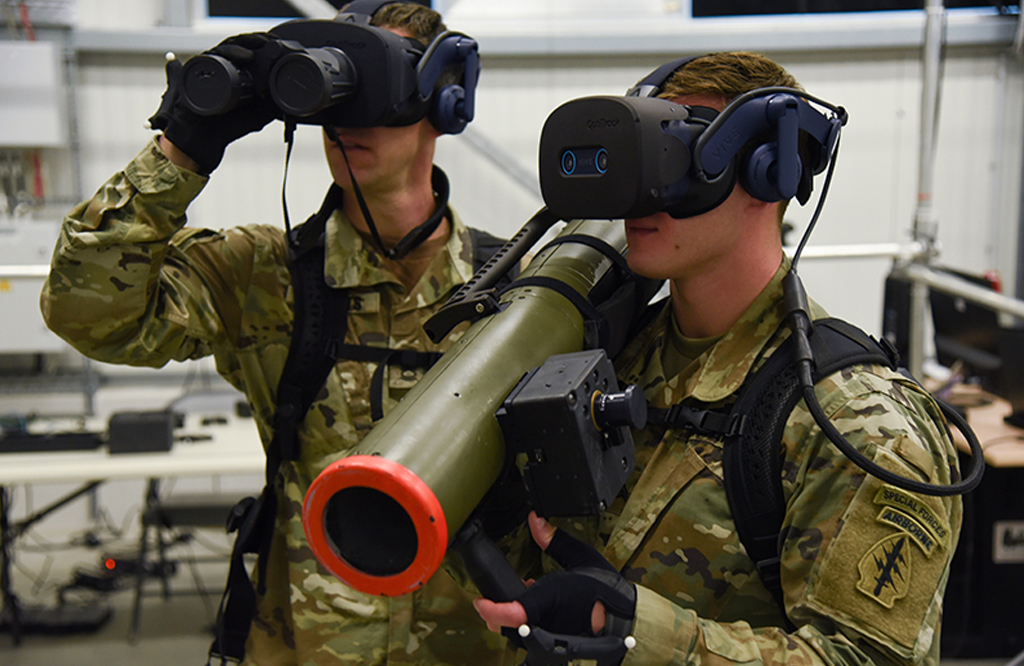 Modern warfare methods and the latest weaponry need a new flexible training environment that supports repetition, reduces costs, and is available wherever required. Among today's requests, particularly noteworthy is the personnel training on how to use:
artillery;

MANPATS and MANPADS;

multiple launch rocket systems;

various types of armored vehicles;

aircraft and helicopters.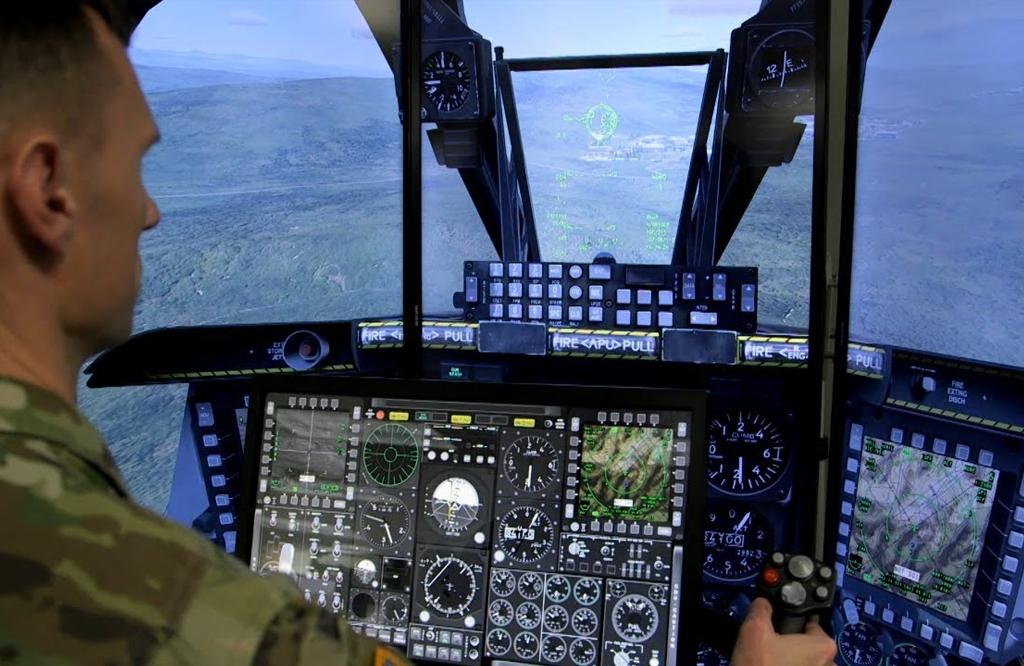 The possibilities for authentic, real training are limited – ammunition for the weapons and equipment mentioned above costs a lot, as does maintenance. Conceptually, it is only possible to introduce a limited course in firing and equipment proficiency and practice maneuvering skills. It is simply impossible to reproduce real combat situations without risking the lives of military personnel.
A modern answer to modern demands.
The most successful solution responding to these needs is the Synthetic Training Environment (STE), which provides the necessary training using the latest immersive and mobile technologies. STE is a collaborative training environment that brings training participants together in a multilevel, mixed reality environment. It provides engaging and intuitive capabilities that enable training in a dynamic operational environment and allows any country's armed forces to be trained in the same domain.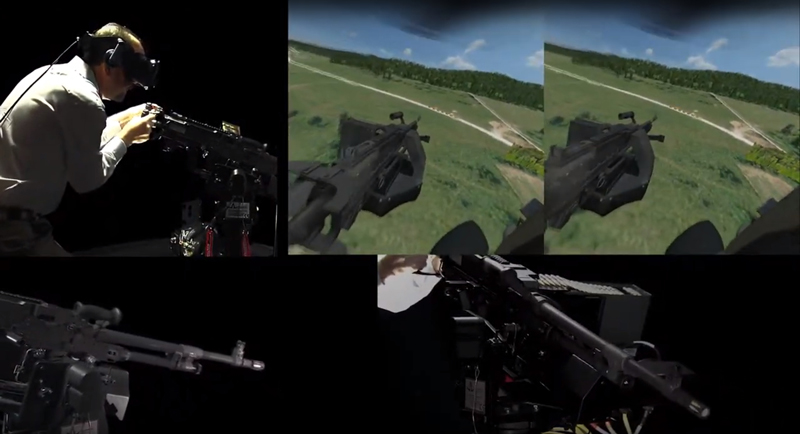 STE simulators often consist of software for individual devices or stations. Using modern technology, STE combines virtual, augmented, and physical reality. This allows practicing exercises with regular weapons in conditions as close to combat as possible.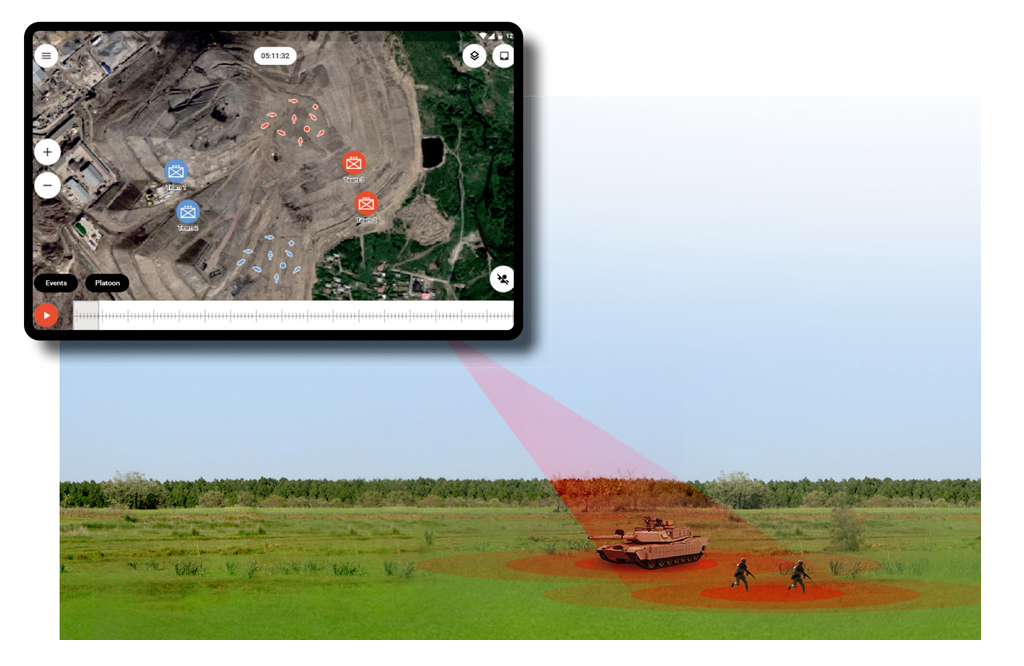 Why STE is better than other technologies
Military training primarily aims to develop the individual soldier's ability to perform the specific tasks of their role in the unit. One of the most significant advantages of STE technology is that it allows the individual soldiers to improve their skills during the training and that of the unit as a whole. This will enable units to accomplish more missions.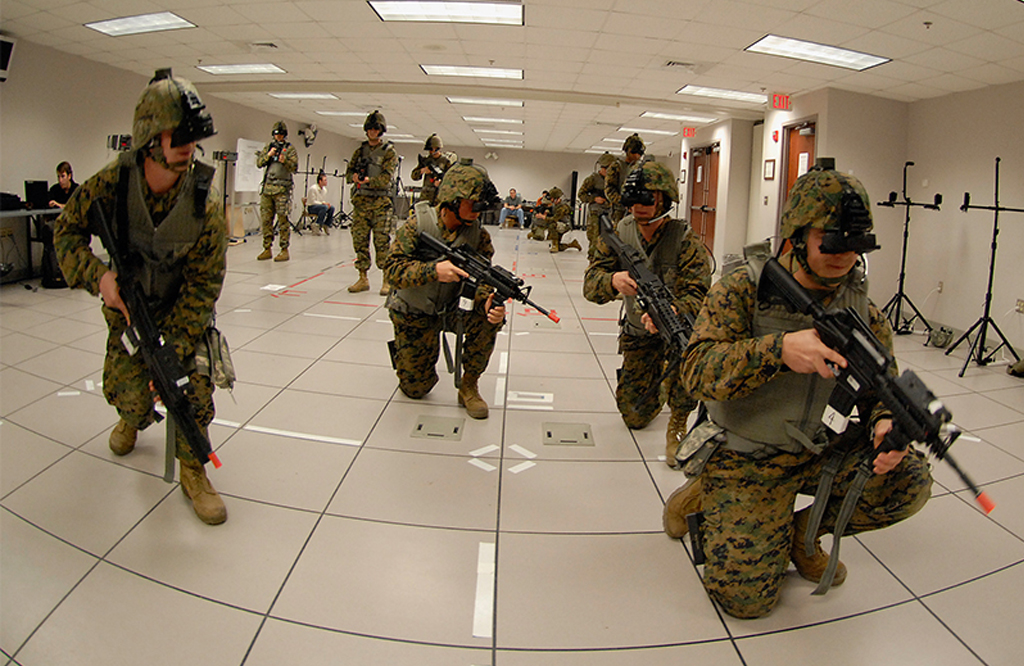 The ability to replicate many situations with different data ensures a soldier of any specialty is profoundly familiar with what they will encounter in real field operations and learn how to anticipate and react. Combining the real and the virtual will allow any unit to achieve its high level of training. The After Action Review feature allows the instructor to replay the session and review the statistics of each exercise and each participant's actions. The self-contained nature of this approach allows for a series of exercises over a set period of time.
Using STE takes the Army away from training at specific sites, allowing the Army to train at the point of demand – whether at permanent deployment sites, combat training centers, or temporary deployment sites. The training software can be obtained in seconds online, or if it is a comprehensive simulator, transport its elements to the desired location without the additional cost of site installation.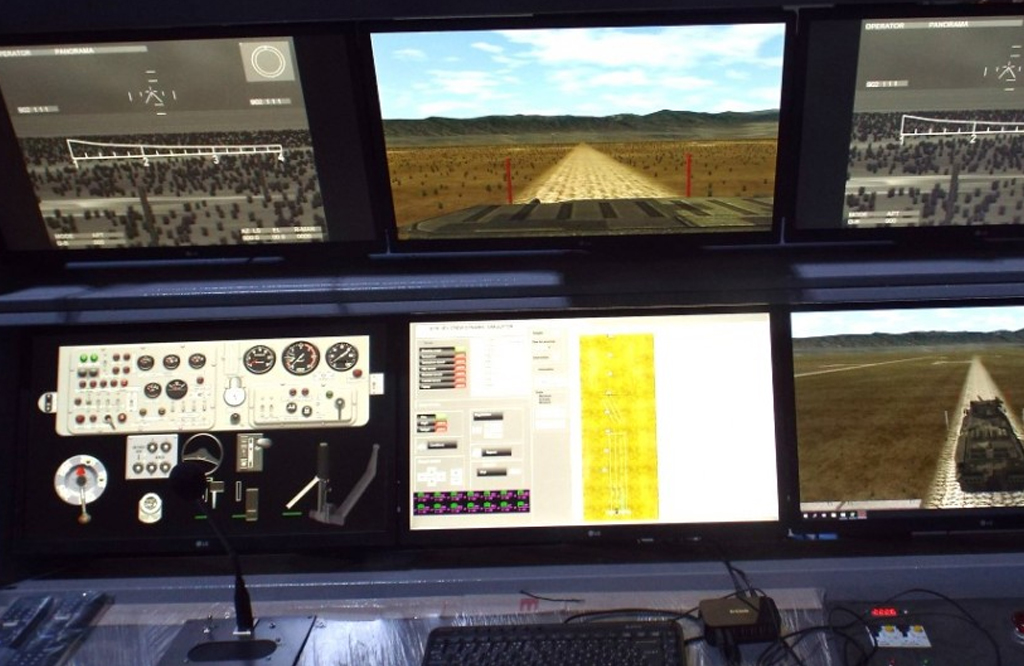 STE allows mastering many specialties, from fire controllers and paramedics to airplane pilots and sappers. The most significant STE training effect applies to specialties in which fire contact is simulated. Soldiers learn how to use their equipment or weapons and react promptly and correctly to stressful situations close to real ones. STE provides commanders at every level with effective training opportunities in complex, dynamic missions. These capabilities include commanding an infantry unit, calling in support or cover (armored vehicles, aircraft, etc.), and instantly analyzing the correctness of their actions.
STE in SKIFTECH developments
SKIFTECH specialists develop general STE simulators as well as customized ones. The most popular are our STE-based infantry and artillery mortar simulators. We also have a time-tested laser emitter ecosystem designed for mass exercises that have received numerous positive feedback from active military personnel over the 7 years of use.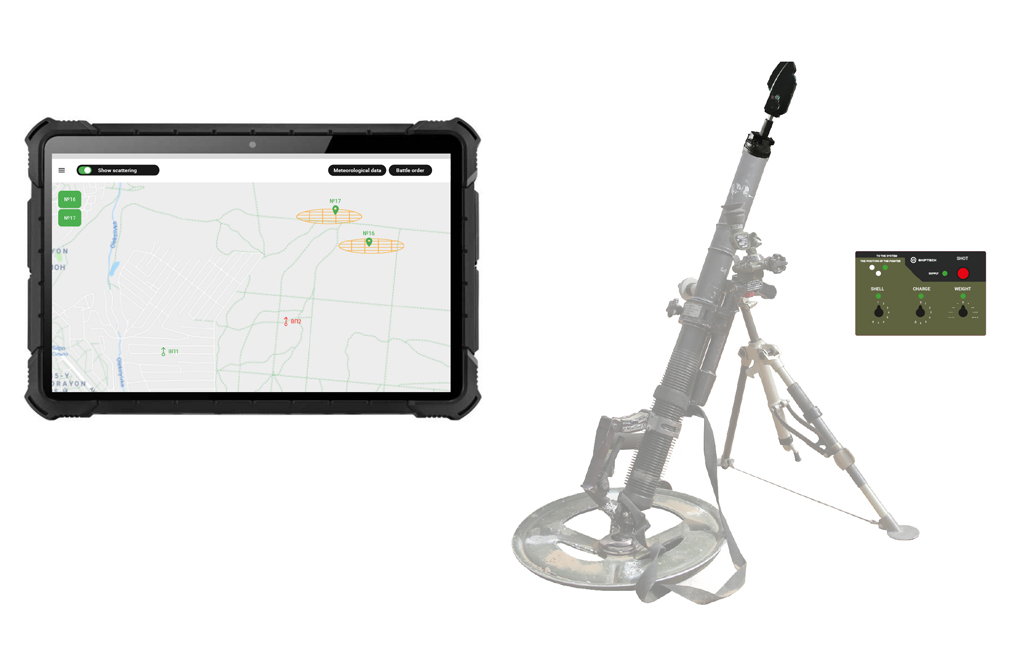 Our distinctive feature is our comprehensive and mobile solution. SKIFTECH STE simulators can be integrated into almost any other type of environment. For example, using infrared lasers, our simulators are integrated into the training based on a two-way contact system. That is, the same scenario can engage:
Infantrymen of any armed forces branch, equipped with SKIFTECH individual kits and a laser emitter unit hinged on their weapons with blank cartridges.

Crews of tanks and other armored vehicles are equipped with a modular laser-based fire simulation system mounted on the hull and cannons.

Military engineers use SKIFTECH anti-personnel and anti-tank mines based on STE.

Artillery and mortar crews whose regular weapons feature STE defeat other exercise participants.

Commanders of each side can call for STE artillery, mortar, and air strikes through the SKIFTECH mobile app.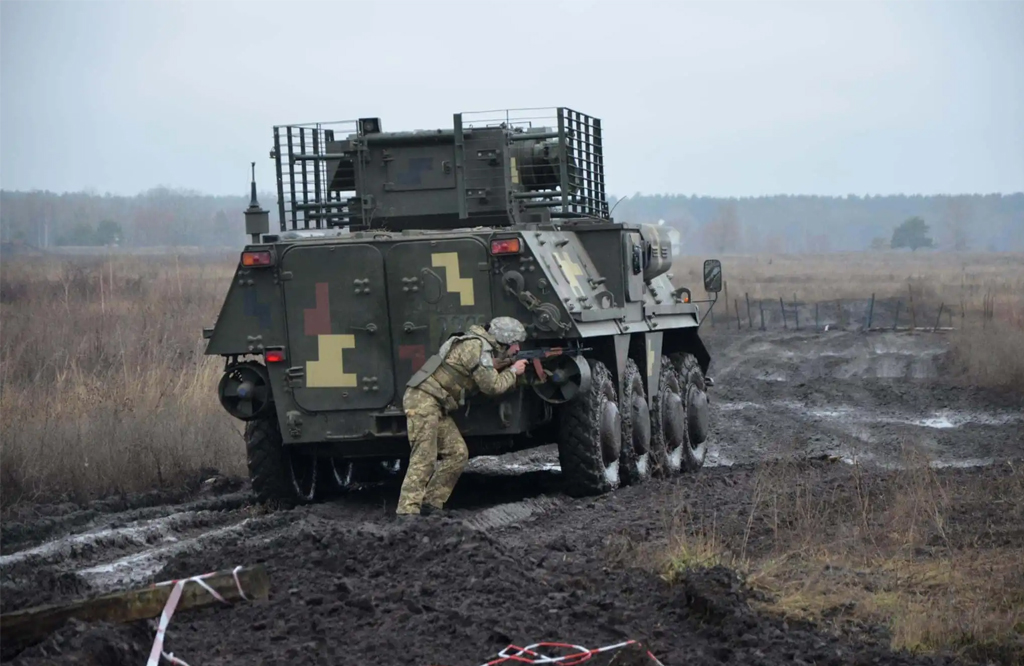 Such symbiosis of STE and laser technologies allows for large-scale training of up to 300 servicemen of different specialties, including crews of tanks, APCs, and IFVs. Such exercises always involve two sides, which ensures a full-fledged training of:
Weapon proficiency;

Defending or attacking;

Organization of ambushes;

Use of heavy weapons;

Infantry unit sniper tactics;

Application of mortar systems;

Application of antitank weapons;

Call for fire and communications;

Combat at close range;

Vehicle combat;

Combat unit tactics;

Tactical convoy operations.
All training statistics are stored in the SKIFTECH software. Training commanders can download the selected training statistics at any time, where the movement of each soldier or armored vehicle will be displayed. This makes it possible to identify weaknesses and strengths in training a single soldier or an entire unit.